Coverdale Bible Title Page Facsimile (1538)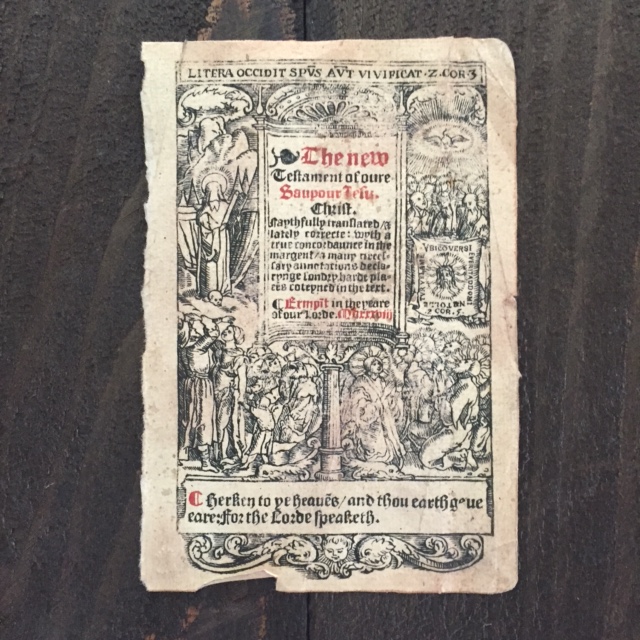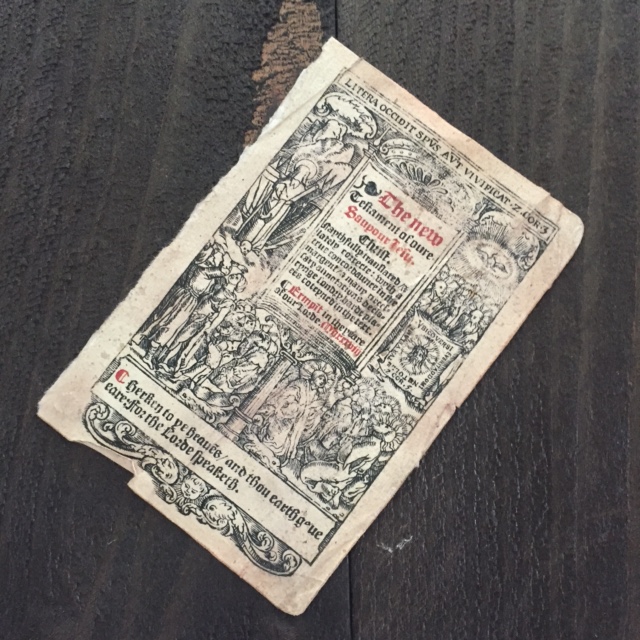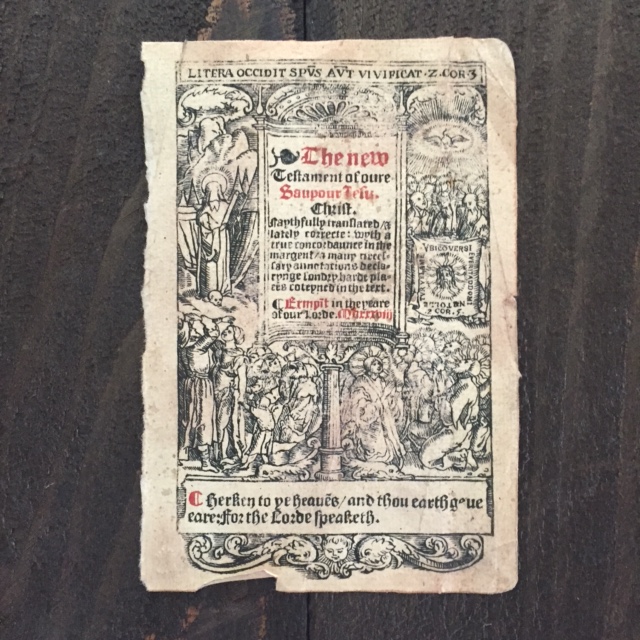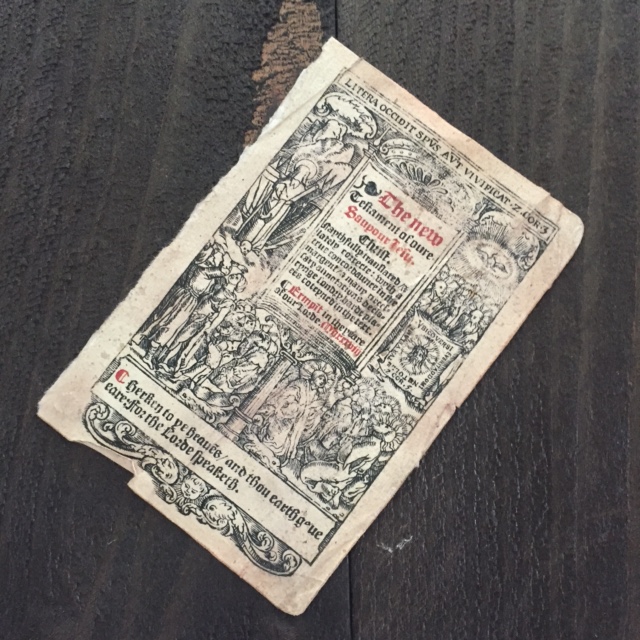 Coverdale Bible Title Page Facsimile (1538)
Our Coverdale Bible title page facsimile (replica) is aged to feel just like the leaf came straight out of a 400+ year old Bible; everything is archival of course. You'll find our makers mark (a bee) on the backside of our facsimiles to ensure that they are of high quality, but not to be mistaken for forgeries.
This particular copy came from a 1538 Coverdale Bible from the Cambridge University's collection. There are only 4 or 5 known copies of this Bible in the world! Three copies are housed in special collection libraries, one in private hands, and there is rumored to be only one more copy, possibly in a private collection. One of these copies contains our facsimile title page.
The leaf measures 3.75" X 5.5" and is perfect to frame and hang in your office, personal library, or living room. Add a beautiful piece of antique art to your home, and as we like to say, become part of the history!
These are made to order, please allow 7 to 10 days before shipment.
*** Interested in other facsimile title pages for your home or personal collection? Contact us at eidolonhouse@gmail.com.