Protective Book Wrap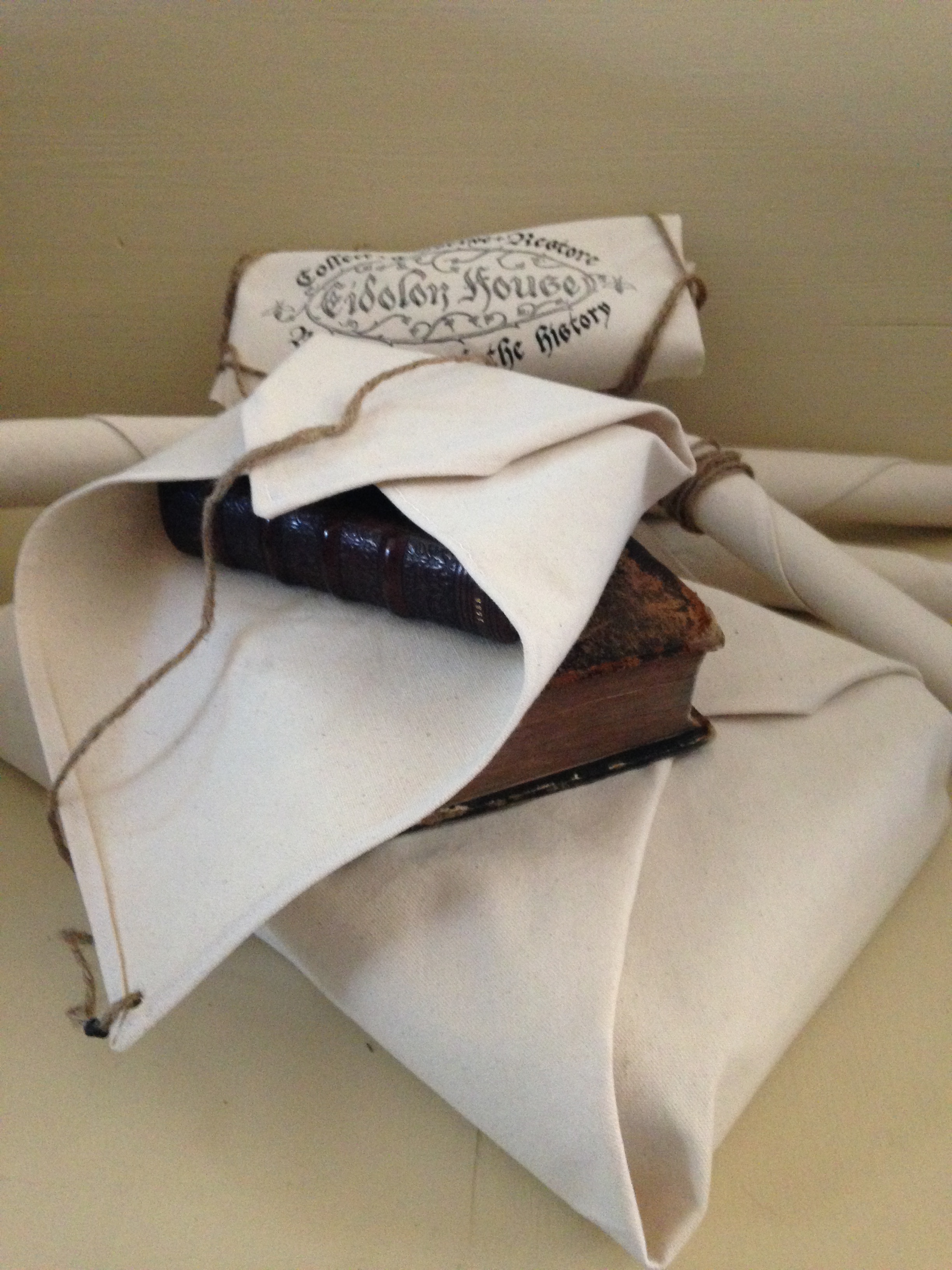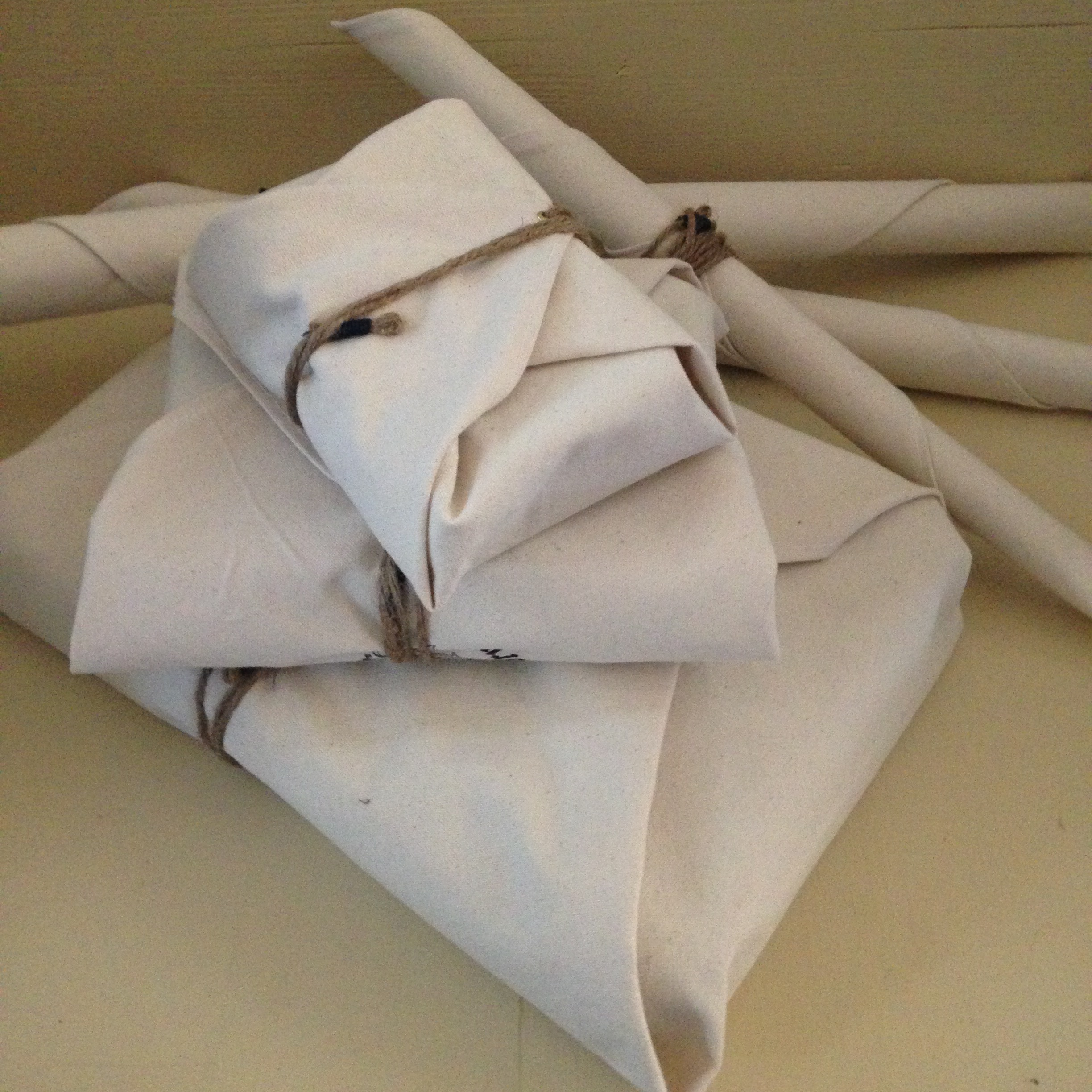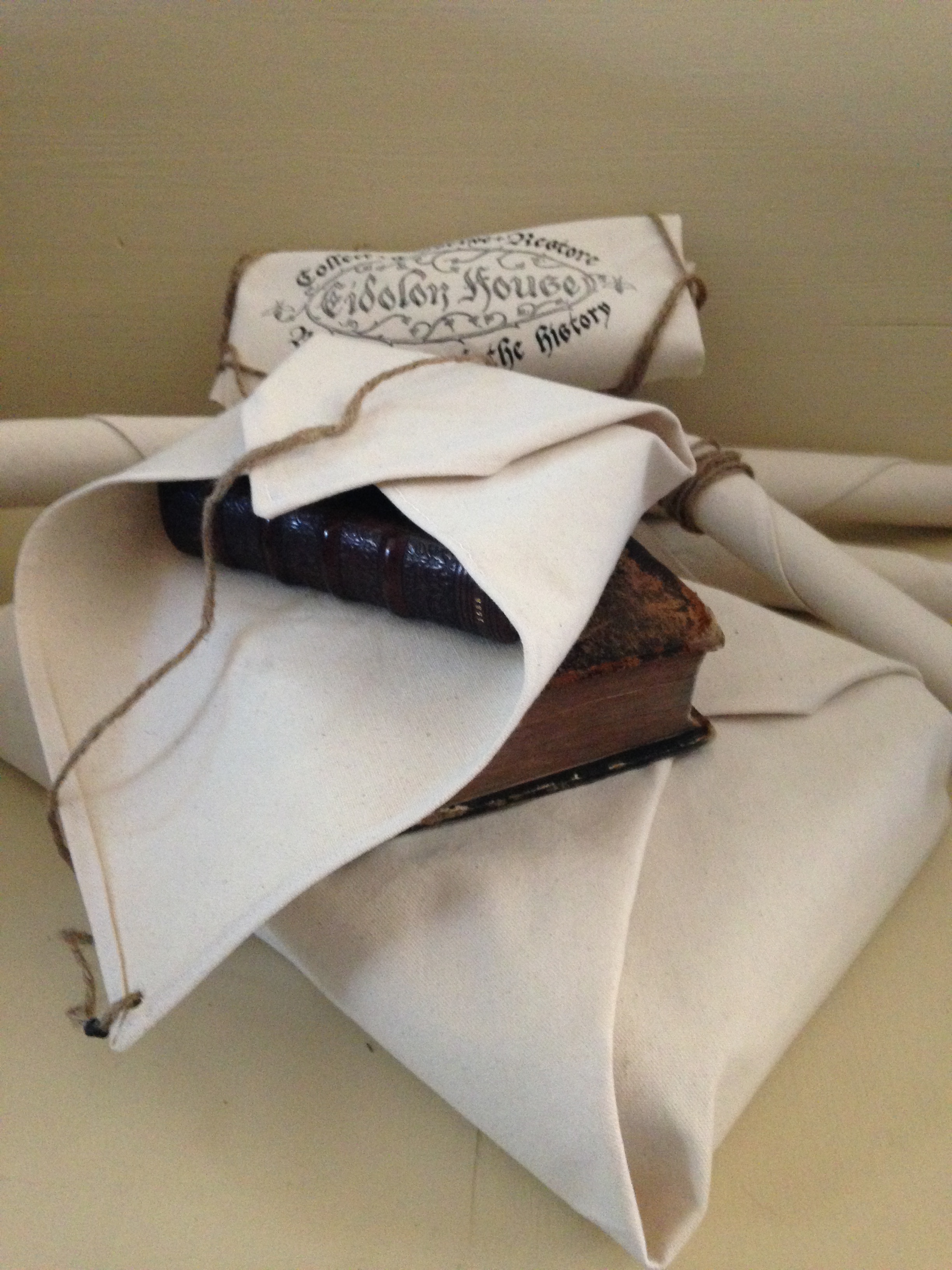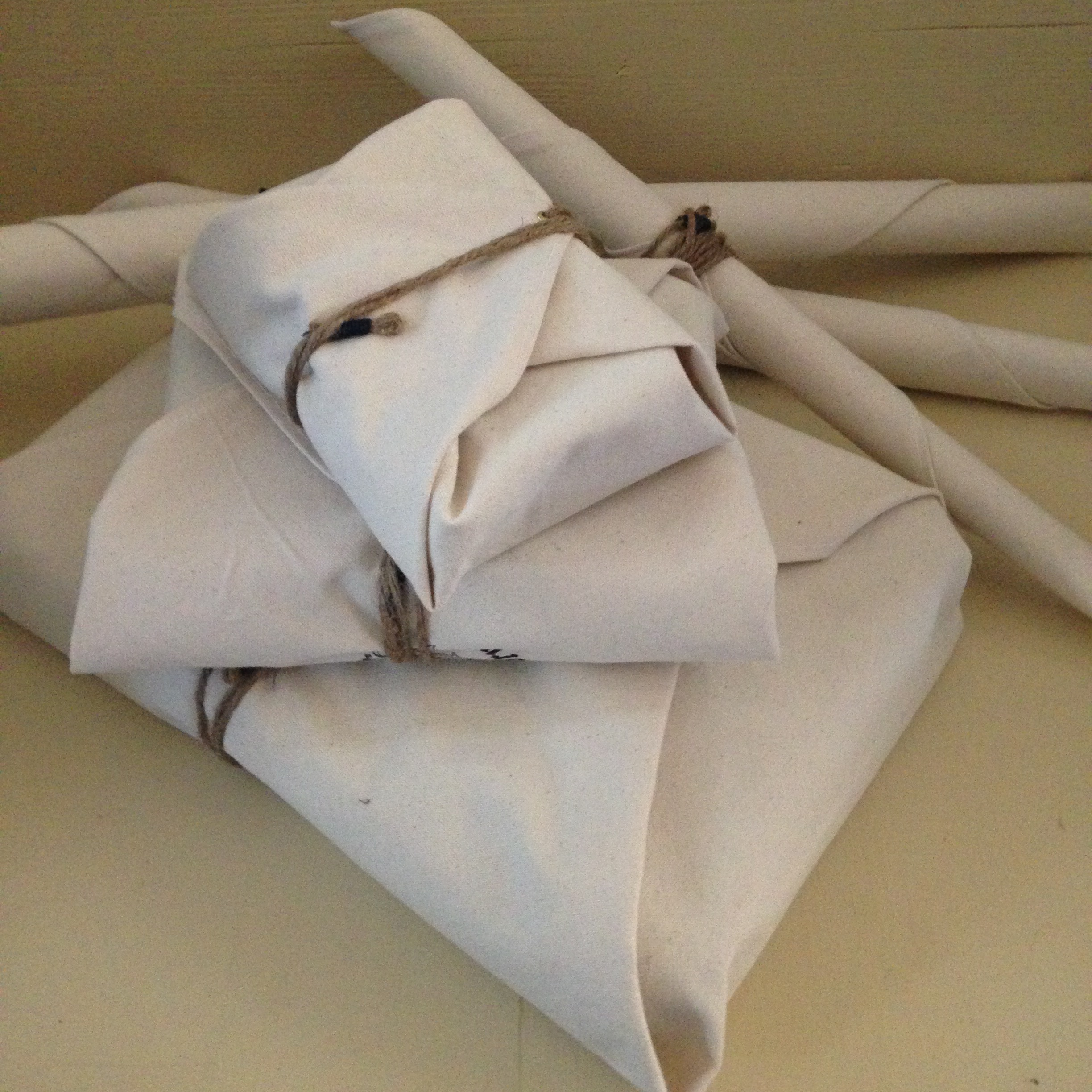 Protective Book Wrap
Our canvas protective book wraps are perfect for the traveling book seller or book collector. These wraps will protect your valuable leather books during travel, especially those books with clasps.
We make three different sizes: Small (13.5" X 13.5", $8.00 each), Medium (17" X 17", $12.00 each), and Large (20" X 20", $18.00 each), accommodating books from 16mo to small folio. Choose between three print designs too: (1) Become Part of the History, (2) Eidolon House logo (big E), (3) Spirit of Creativity Bookplate. See listing photos of each print design. You can opt for a blank wrap as well.
On a flat surface spread out your wrap like a diamond, place your book in the center, fold down the top, bottom, and side flaps making sure the side flap with the tie is last. Wrap the tie around your wrapped book a few times and then simply tuck the end under.
These are make to order, please allow 3 business days before shipping.