As soon as the holidays were over I was ready to organize our house and studio and get to work. I love to make sure workspaces are functional and flow; where you are working, your tools should be only an arms length away if possible. Of course our big cast iron pieces such as the board sheer and backing press, plus several electric saws and sanders are in the garage, but what tools can be near you, should be.
When we moved here last Summer, it was vital for us to throw up some tables and get to work. We've added to our shop month by month, and so month by month our workspace was getting cluttered. I think It's important to have a comfortable, inviting, and functional workspace, whether your space is a cubicle or a workshop; I mean you spend most of your life in these spaces, so you might as well like it, and when you leave it, your back shouldn't ache.
Joseph and I love working on projects together; we bounce ideas off each other, and our tastes blend well. After designing shelves and pegboards for the available space we have, we went to work building, painting, rearranging, hanging, and cleaning our studio. I'm quite happy with how everything came together: Take a look!
What I love most about our studio is the sweet kitty who insisted on being featured in these photos.
Our chairs are miss-matched on purpose. A few weeks ago we went to IKEA and sat in several chairs; we each picked out a chair we liked best. Yes, I picked a metal folding chair, you are seeing that correctly. I do have a chair pillow on the seat for extra comfort. We added several lamps to our studio too; nothing is worse then working on a project and fighting with your own shadow.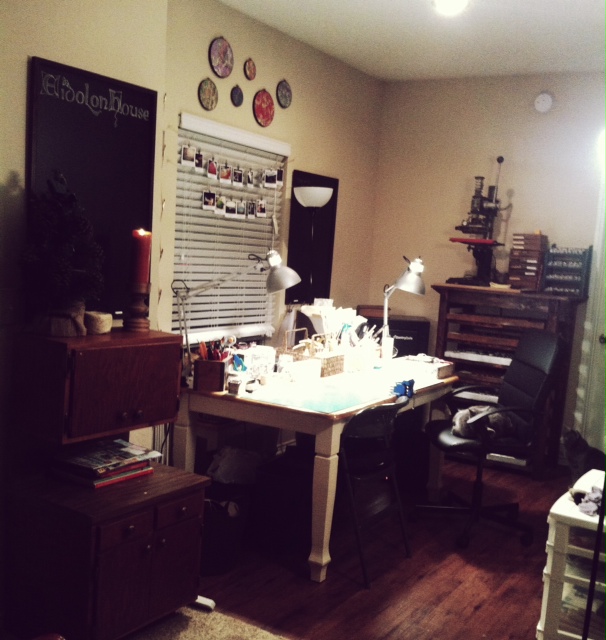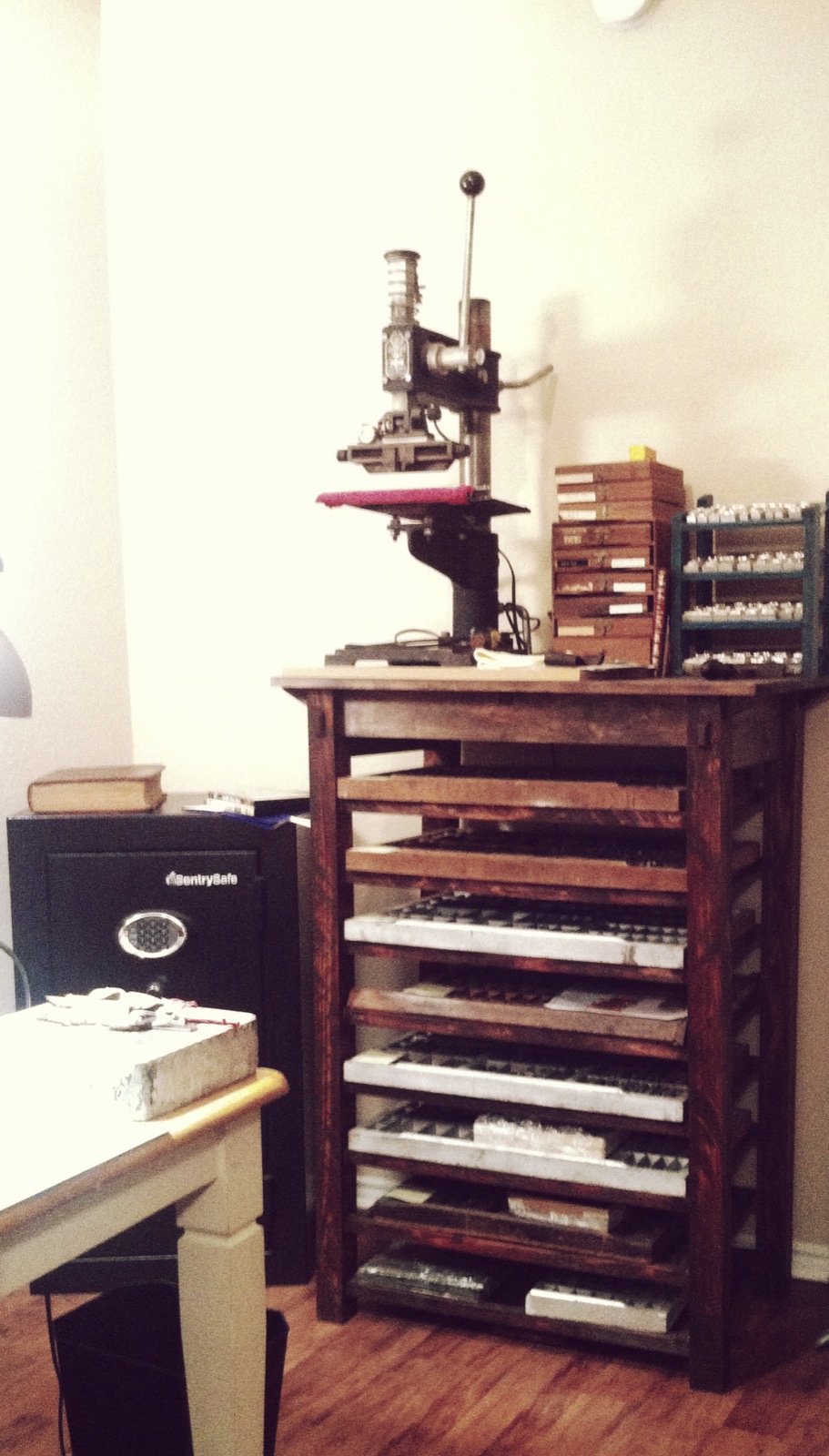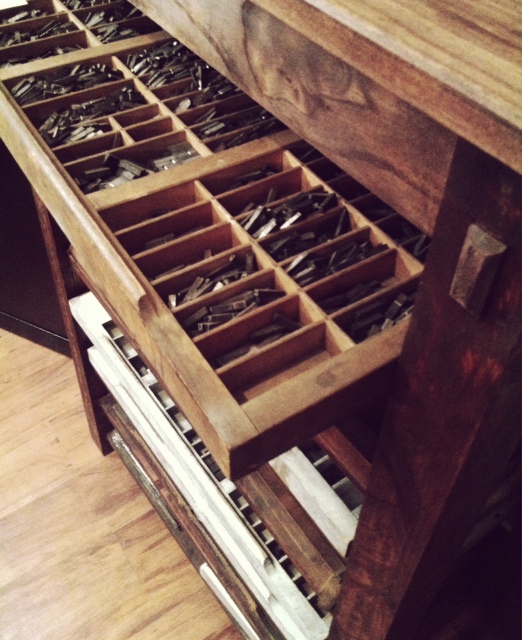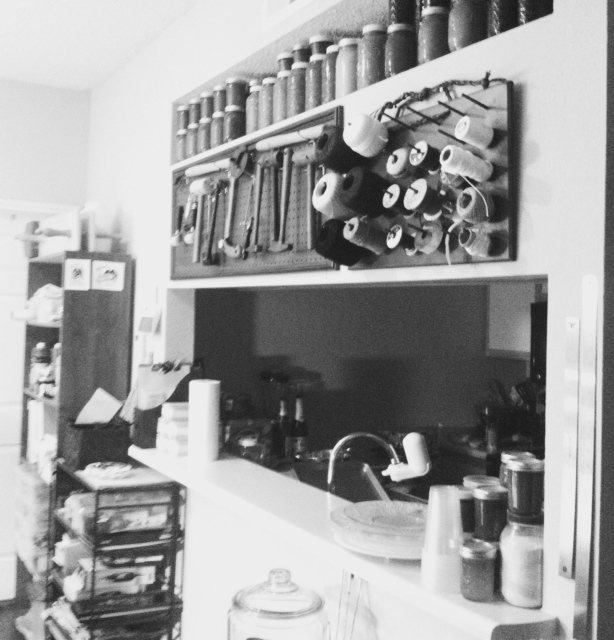 Our studio is our dinning room and part of our living room. We live and work in a one bedroom apartment and couldn't be happier. We won't stay in this small space forever: Eidolon House has too many plans that require much more space than what this apartment offers, but for now we enjoy our short commute.